Communications Credits (the add-on formally known as PSTN Consumption), is a subscription add-on to the Microsoft Phone System and/or Audio Conferencing license, enabling the ability to:
Acquire Toll-Free numbers to use with Audio Conferencing meetings, Auto Attendants, or Call Queues. *Calls are billed per minute and require a positive Communications Credits balance.

Dial out from an Audio Conferencing meeting to add someone else from anywhere in the world or your mobile phone with the Skype for Business or Microsoft Teams app installed.
Dial international phone numbers when you have Domestic Calling Plan subscription or Dial out for Domestic/International on a pay per minute once exhausted the minutes included in Calling Plan subscriptions.
More details: https://docs.microsoft.com/en-us/SkypeForBusiness/skype-for-business-and-microsoft-teams-add-on-licensing/what-are-communications-credits
Without Communications Credits you will see an error "Unfortunately, you cannot acquire a toll-free number until you have setup a Skype for Business Consumption billing…" if attempting to add a Toll-Free number under "Add new service numbers" in the Skype for Business Online Admin Center.


Calling Rates for Communications Credits can be found at the bottom of the Calling Plans product details page, fill out the country, currency and download the Excel rate document (SkypeRates.xlsx).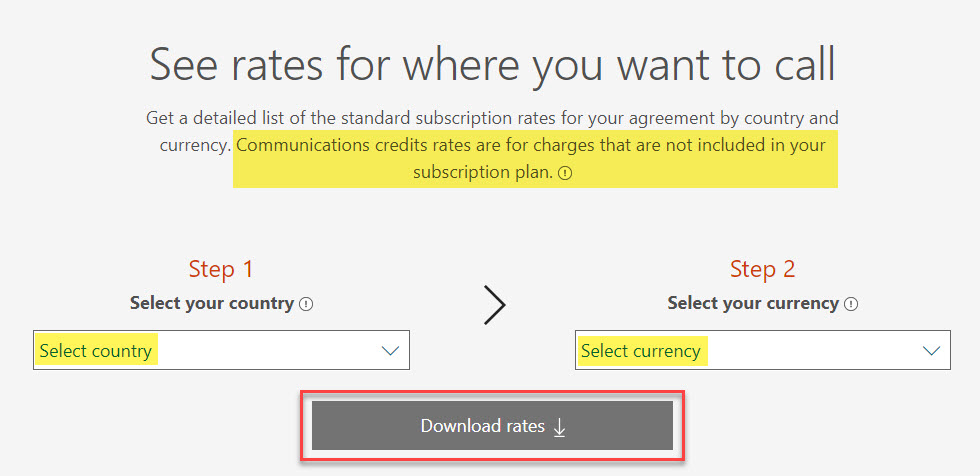 Armed with the above info, you decide that Communications Credits is required for your organization. Under "Purchase services" in the Office 365 Admin Center, if already acquiring licensing from a
Cloud Solution Provider (CSP), you will be directed to contact that provider.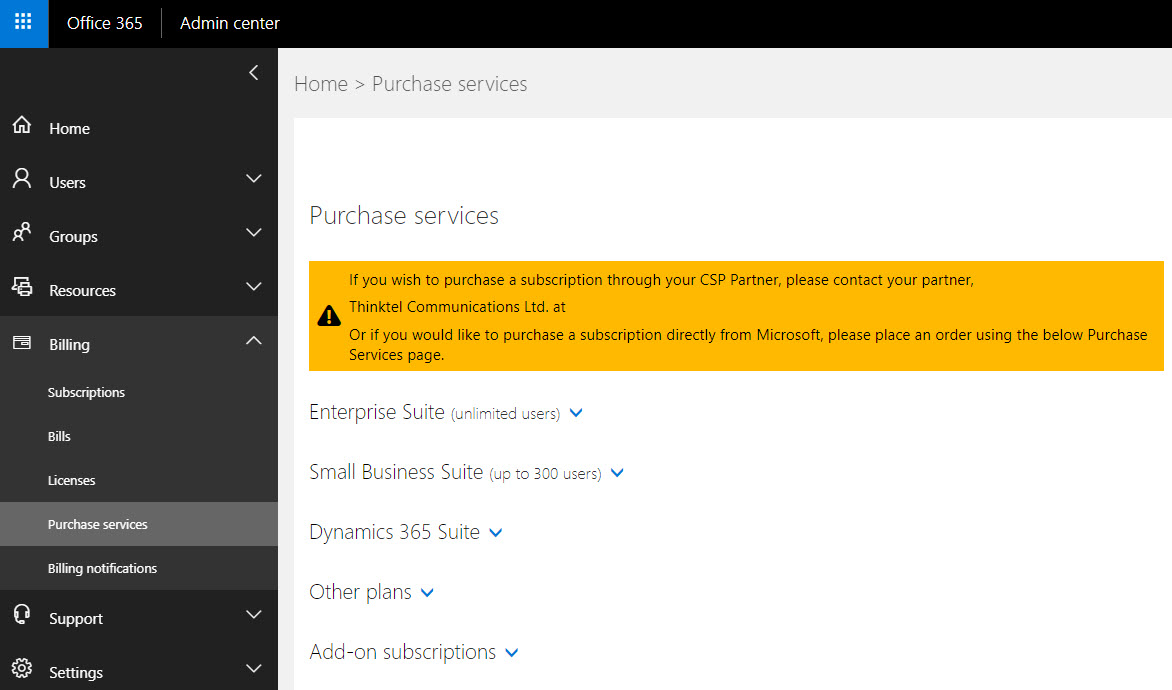 The issue is as a CSP, Communications Credits is not available to sell to customers. Feel free to vote here: https://www.skypefeedback.com/forums/299913-generally-available/suggestions/32347861-add-communication-credits-in-the-csp-program. As a CSP Customer, you'll be directed to use the Office 365 Admin Center and source the Communications Credits under "Add-on subscriptions".
The problem, if the base user subscription (E#, Skype for Business Online Plan 2, Microsoft Phone System and/or Audio Conferencing license) was purchased from a CSP, the Communications Credits add-on is not listed to purchase directly from Microsoft.
This exposes an interesting licensing dilemma, add-ons must be purchased the same way as the base license required for the add-on. Example if consuming E3 Trials you will not be able to purchase a Microsoft Phone System add-on, as the add-on must also be in a trial state. If you purchased E3 from one CSP or direct from Microsoft, the Microsoft Phone System add-on can't be purchased from a different CSP.
There is a workaround…. Add-ons do not have a 1:1 check with the base license, you could have 1 x E3 and 1000 x Microsoft Phone System add-ons.
If you contact Microsoft Support for adding Communications Credits to your account when sourcing licensing from a CSP, you will be told to: Provision an Office 365 Enterprise E5 through Advisor Platform or Direct from Microsoft, once provisioned, add-on for Communication Credits will be available, once add-on is available, make sure to assign to all the users then cancel Office 365 Enterprise E5 within 24 hours. Any subscription canceled within 24 hours will not be charged through Advisor platform.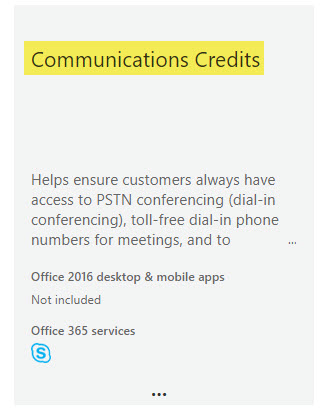 Once you have the Communications Credits add-on, you can determine the amount and if it auto-recharges.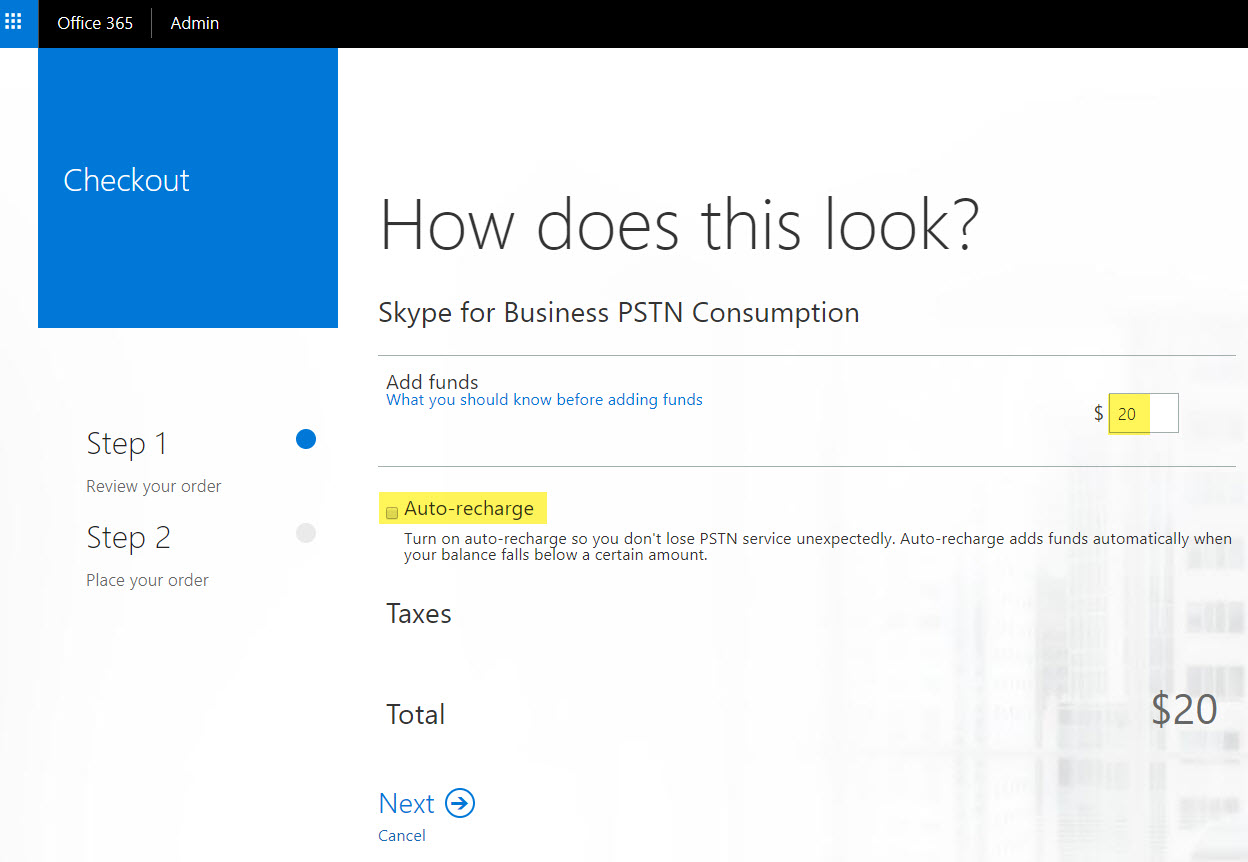 Additional info: Set up Communications Credits for your organization