I've come across an interesting bug in the Admin Center Preview portal in-regards to the domain purpose changing without reason. This is further to my recent blog posting: Federation Fails with Office 365, which required disabling the Skype for Business domain purpose for domains using On-Premises or Third-Party hosted environments without hybrid configured to resolve federation issues.
First you'll find there isn't a way in the Admin Center Preview portal to view or modify the domain purpose for Custom domains.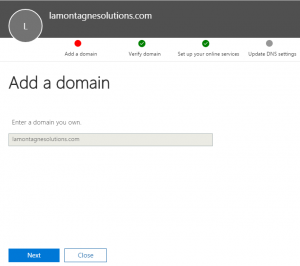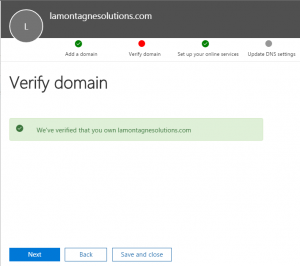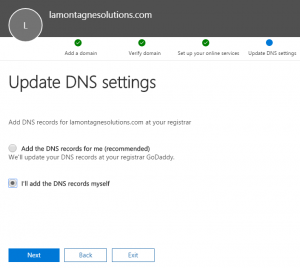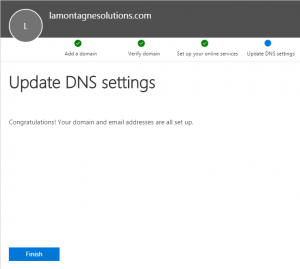 You can use the Azure AD PowerShell to check domain purpose ( https://msdn.microsoft.com/en-us/library/jj151815.aspx):



As we can see my custom domain is only enabled for Exchange Online and Intune. Note: At this time you can't change the domain purpose/capabilities using PowerShell.
Now to the bug…. While using the Admin Center Preview portal, go under Settings, Domains, select your Custom domain, click DNS Management and use any option (Next/Back/Exit), you now have enabled all the domain purpose items without notification or warning.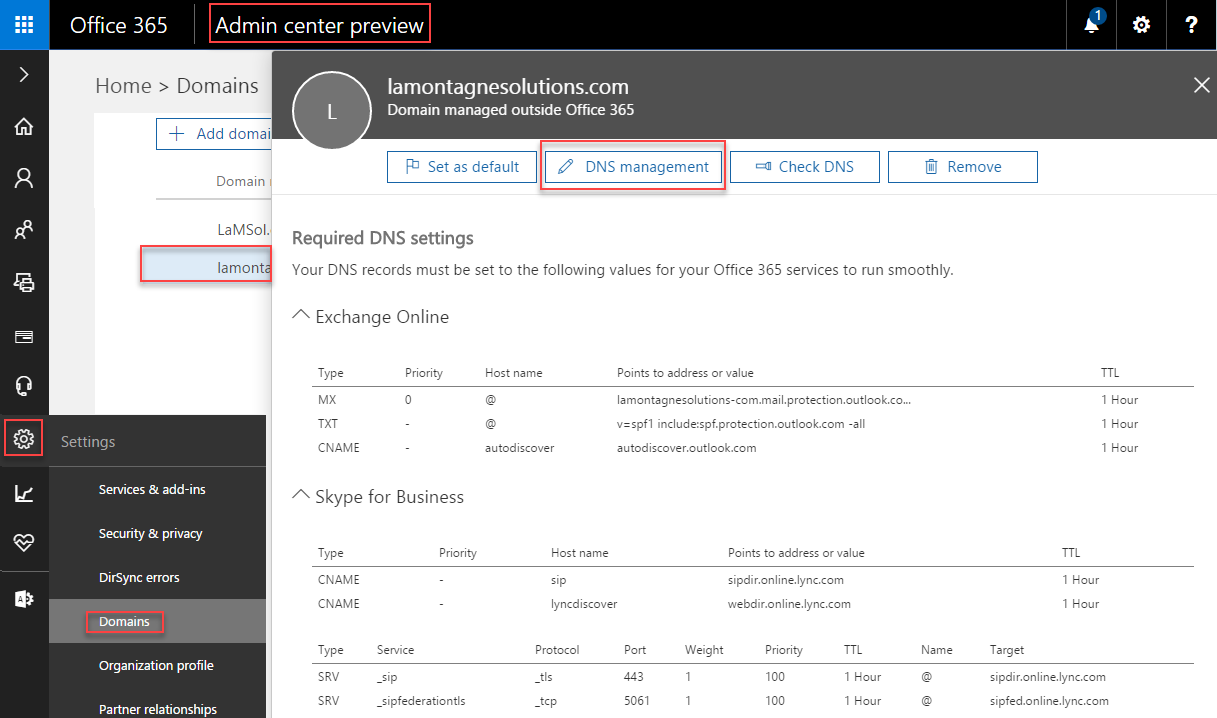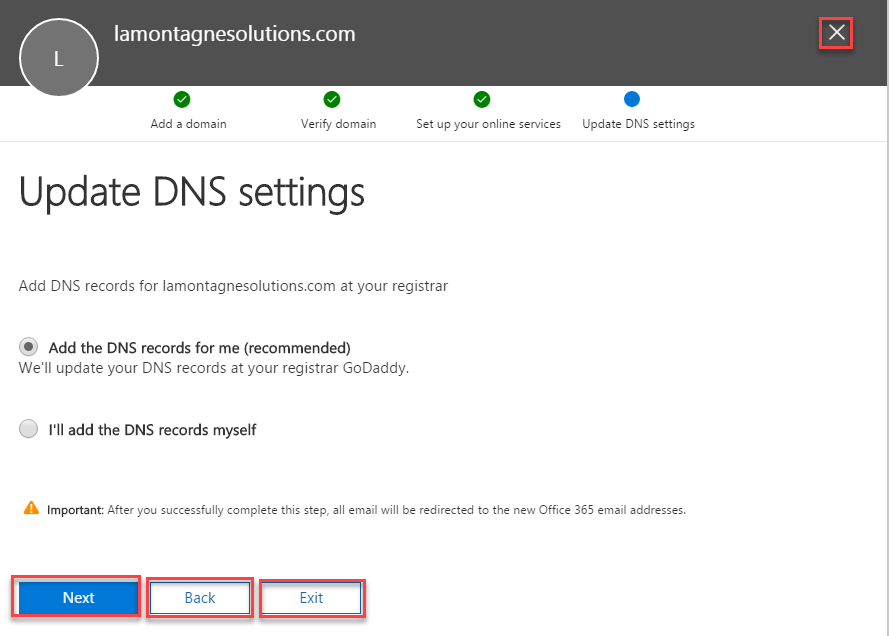 At this point the only way to modify the domain purpose is to revert back to the old Admin portal and follow the steps outlined in Federation Fails with Office 365:

Status:
Reported to Office 365 support.